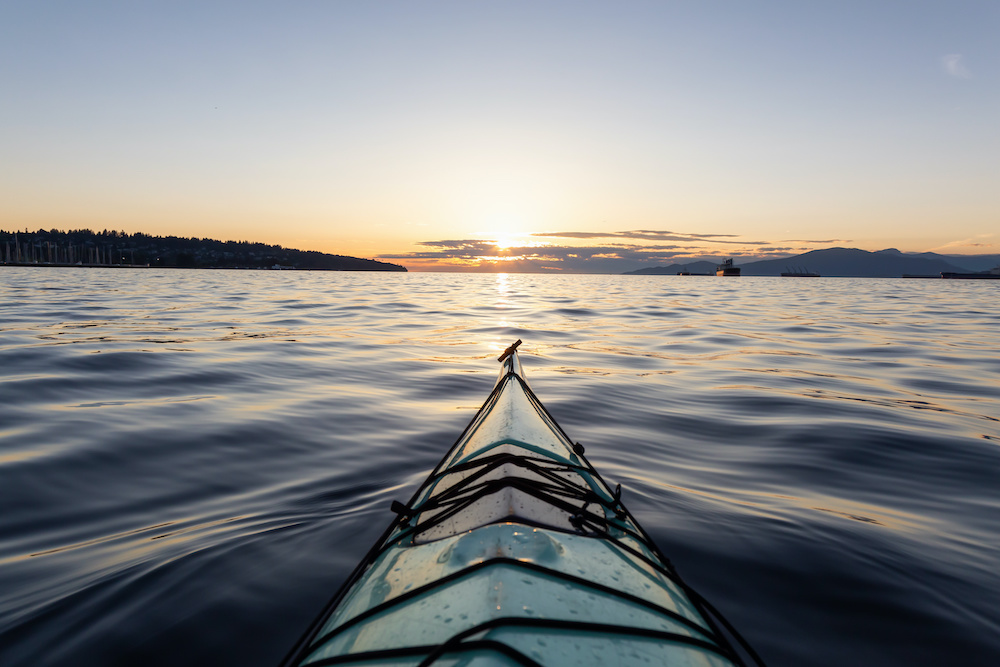 Lifetime Tamarack 10′ Angler Kayak Review
The market has tons of excellent kayaks for anglers, and the Lifetime Tamarack 10' is one of the budget-friendlier options.
Aside from being one of the more affordable picks on the market, it's also packed with features of a standard fishing kayak, making it an ideal choice for first-time kayak anglers.
Of course, there's a lot more to discover about this particular kayak, most of which we'll unfold in this Lifetime Tamarack 10' Angler Kayak review.
Lifetime Tamarack 10' Angler Kayak
Most outdoor adventurers will find this 'yak's gorgeous olive green color perfect for freshwater fishing excursions in moss-colored lakes or rivers.
Aside from allowing you to blend in with your surroundings, it also lets you sit comfortably through an entire day's fishing.
You can also count on its UV-protected HDPE material to hold up against the sun's harsh rays over this duration.
First released in the market in late 2015 by Lifetime OUTDOORS, this sit-on kayak has since garnered decent reviews from professional and beginner anglers alike for its stability.
Who Is This Product For?
One of the best things about the Lifetime Tamarack 120 Angler Kayak is that it's super-comfortable.
It makes it easier for beginner anglers who aren't used to paddling in the water for long hours to adjust to their new venture.
It's also sturdy and stable, which are two qualities you want in a starter boat.
This watercraft's ability to provide comfort and safety should also appeal to professional anglers.
However, it might move a bit too slowly in the water for their liking.
This kayak was not designed for optimal speed, evidenced by its length and width measurements as well as its smoother understructure.
Thus, the Lifetime Tamarack 120 should favor beginners who don't mind fishing at a slower and more relaxed pace.
What's Included?
With the Lifetime Tamarack 120, you get three fishing rod holders, padded seats with adjustable backrests, rear and center storage compartments, front and rear T-handles, and front and rear cord straps.
All these will help you get used to the fishing game as easily as possible.
Most of this kayak's features provide convenience and peace of mind while you're in the water.
The boat's bottom is smooth and flat, so you'll barely experience any wobbling.
The stuff attached to the kayak is also as rigid and sturdy as it comes.
You can also modify this kayak to your liking. The Lifetime Tamarack 120 is structured in a way that allows you to add pole holders, a kayak anchor, a transducer mount, or any other addition that suits your fishing needs.
Overview of Features
There are several reasons the Lifetime Tamarack 120 has been dubbed by some kayak anglers as the "perfect fishing kayak", among them are:
Padded Seats With Adjustable Backrests
Paddling in the water may look fun, but try doing it for hours, and you'll feel how straining it can be on the back.
The Lifetime Tamarack 120 addresses this issue most effectively with its comfortable padded seats.
The seats also come with padded backrests, which allow you to adjust the position of your back, shoulders, and neck now and then.
This prevents you from getting stuck in a single position during a long fishing session, leading to a lot of discomforts.
There are T-handles at the front and back of the boat so you can easily transport it to and from the water.
UV-Protected High-Density Polyethylene
The sun's UV rays contribute largely to the wearing and tearing of anything under its direct exposure.
Though, not where the Lifetime Tamarack 120 is concerned.
This boat is made of UV-protected HDPE, which provides heavy protection from damaging sunlight.
Its material also allows it to withstand other rough and tough outdoor situations.
Wide Beam and Chine Rails
This contributes immensely to the Lifetime Tamarack 120's stability in the water.
It helps ensure that even when the water starts to get rough, the kayak will remain stable.
With this kayak, you can fish standing up and not have to worry about falling overboard.
The deep hull cuts through the water with ease, making the kayak easy to maneuver.
This kayak has two sealable storage hatches for storing items that need to be kept dry.
Its front and rear also have straps for chording bags.
If you want to have a cold drink while fishing, the extra deck space in the kayak can accommodate a tiny cooler.
It can also hold other items, such as a regular-size tackle box and fishing accessories.
Stable, Flat Understructure
You can count on this feature to help maintain stability even in rough waters.
However, it may fall short if you're an angler who's after speed.
If you like moving in the water faster than usual, this kayak might not be for you.
Some would consider this kayak's speed good enough for fishing, but others might find it too slow for the pace they like to fish.
How to Get the Most Out of It
The Lifetime Tamarack 120 is designed for those who like fishing at a more relaxed pace.
If you're fishing to enjoy the outdoors and not because you have hungry mouths to feed at home, take this boat for a spin.
You're bound to enjoy its comfortable padded seats and the way its hull cuts a smooth path across the water better from this position.
Alternative
Now if you're not pressed for cash, then we recommend the Elkton Outdoors Steelhead Fishing Kayak as an alternative to the cheaper Lifetime Tamarack 120.
Elkton Outdoors Steelhead Fishing Kayak
This kayak holds all the features of its affordable counterpart, but it has them on another level.
Aside from having padded seats to keep you comfortable, it also has multiple storage options for your fishing essentials.
You can keep your items dry by placing them in the bungee storage or fastening them to any of the boat's solid mounting points.
Designed for Rough Waters
If you think the Lifetime Tamarack 120 is for rough waters, wait 'til you get a load of this one.
This kayak is made of layered 1000D reinforced PVC, allowing it to pretty much bounce off rocks, logs, and other obstacles.
Lifetime Tamarack 10' Angler Kayak Review: The
Conclusion
If you're new to kayak fishing, there's a good chance you found this Lifetime Tamarack 10' Angler Kayak review helpful.
It shows you how this amazing kayak can ease you through the early parts of your fishing journey.
You get padded seats with adjustable backrests, a pair of sealable hatches, and front and rear T-handles, among various other features, that make adjusting to your new venture easier.
Of course, if you're an experienced angler looking for something more advanced and less basic, you may want to look elsewhere.